Philip K. Dick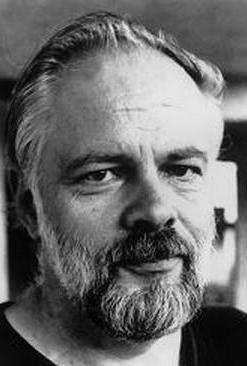 See all quotes from Philip K. Dick
7 First Quotations from Philip K. Dick
conapt

n.

1964 Cantata 140 in Magazine of Fantasy & Science Fiction July 49/1 'Where can I find this Lackmore right now?' 'In his conapt in Oakland, California. Probably eating dinner; it's about six, there.'
out-system

n.

1957 Unreconstructed M in Science Fiction Stories Jan. 36/2 'Where you planning to go?' 'Toward Center,' Tirol said. 'Center' was the term used in out-systems for the Sol Group.
precog

n.

1

1954 in Galaxy Science Fiction Oct. 10/1 He kept on talking to the Norm-class officials grouped around the two Precogs.
precog

n.

2

1954 World of Talent in Galaxy Science Fiction Oct. 10/2 His wife's precog span was somewhat greater than his own.
timequake

n.

1954 Breakfast at Twilight in Amazing Stories July 33/2 The concentrated energy must have tipped some unstable time-fault. Like a rock fault. We're always starting earthquakes. But a time quake... Interesting. That's what happened, I think. The release of energy, the destruction of matter, sucked your house into the future. Carried the house seven years ahead.
vidcall

n.

1953 Mr. Spaceship in Imagination Jan. 44/1 As soon as we get to the moon base I'll make a vidcall to earth.
vidscreen

n.

1953 Mr. Spaceship in Imagination Jan. 44/2 On the vidscreen Dolores knitted her brow.